xc13-tr
Tubeless ready MTB tyre intended for XC and marathons. Hookless compatible.
The tread pattern of the XC13 TR tyre provides low rolling resistance and good grip. Designed for speed and comfort. For dry conditions and not very demanding terrain. Tyre construction based on our highly appreciated MTB tubular tyres.
Buy the liquid sealant suitable for your new TR tyres.
Due to the use of natural material, the tyre weight can fluctuate +- 10%. For tyres with the weight specified on the tyre label, this weight is guaranteed as the highest. We reserve the right to carry out changes.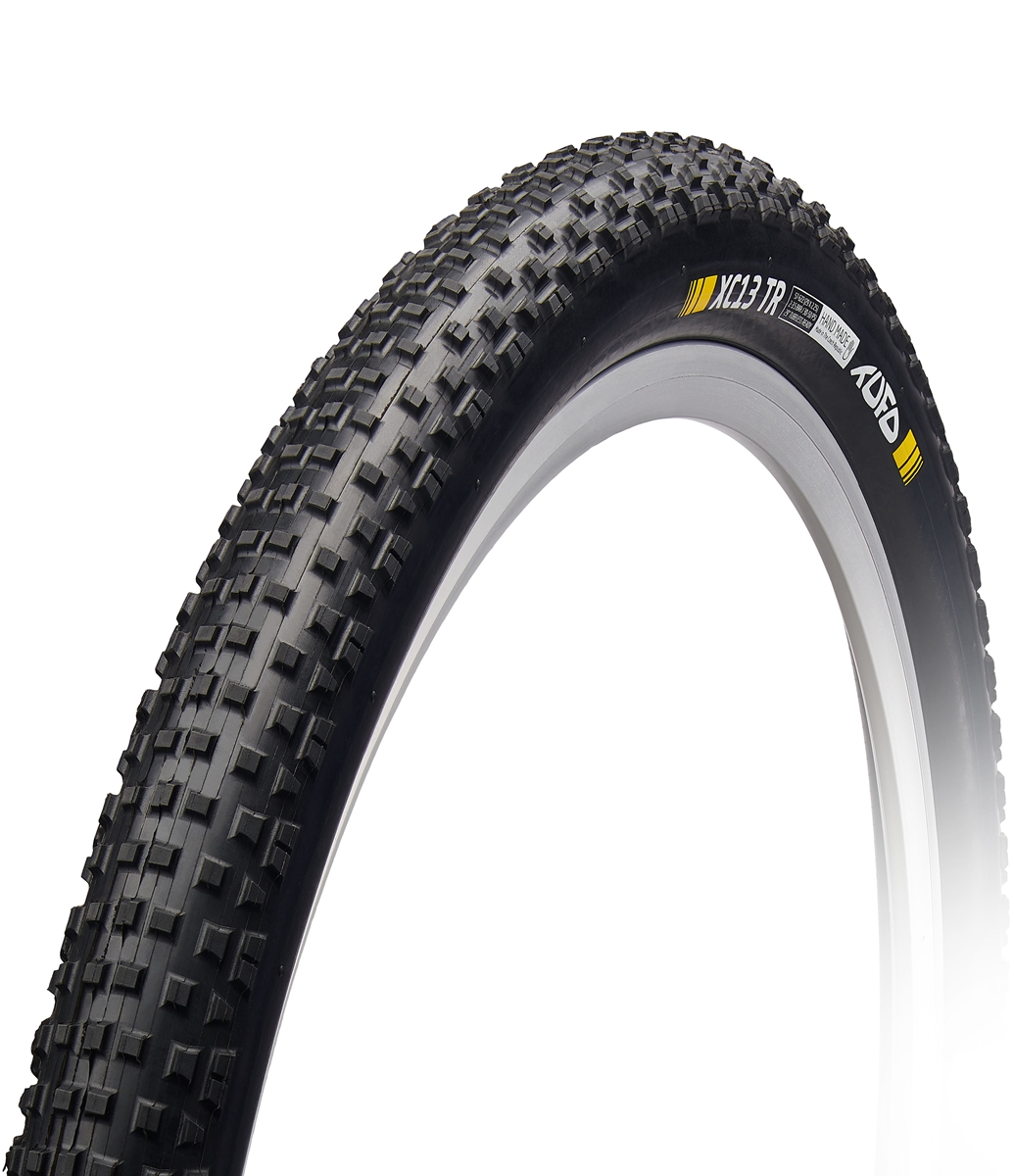 XC13 TR
Model
Type
Size
Weight
Preassure
TPI Count
Use
Colours
Price / item
XC13 TR 29"
Tubeless tyres
29×2.25"
650 g
2-3.5 bar (30–50 p.s.i.)
210 / 375
Mtb
54,90 €