xc12-tr
Tubeless ready tyre intended for XC and marathons. Hookless compatible.
The tread pattern is designed for speed and excellent cornering in mixed conditions except deep and sticky mud. Very good shock absorbance provided by this tyre makes this model ideal for using on the roots and bumpy terrain. True XC champion tyre. Design based on our highly appreciated MTB tubular tyres. The tyre, thanks to its speed, excels on the rear wheel in combination with the XC11 or XC14 on the front wheel.
Buy the liquid sealant suitable for your new TR tyres.
Due to the use of natural material, the tyre weight can fluctuate +- 10%. For tyres with the weight specified on the tyre label, this weight is guaranteed as the highest. We reserve the right to carry out changes.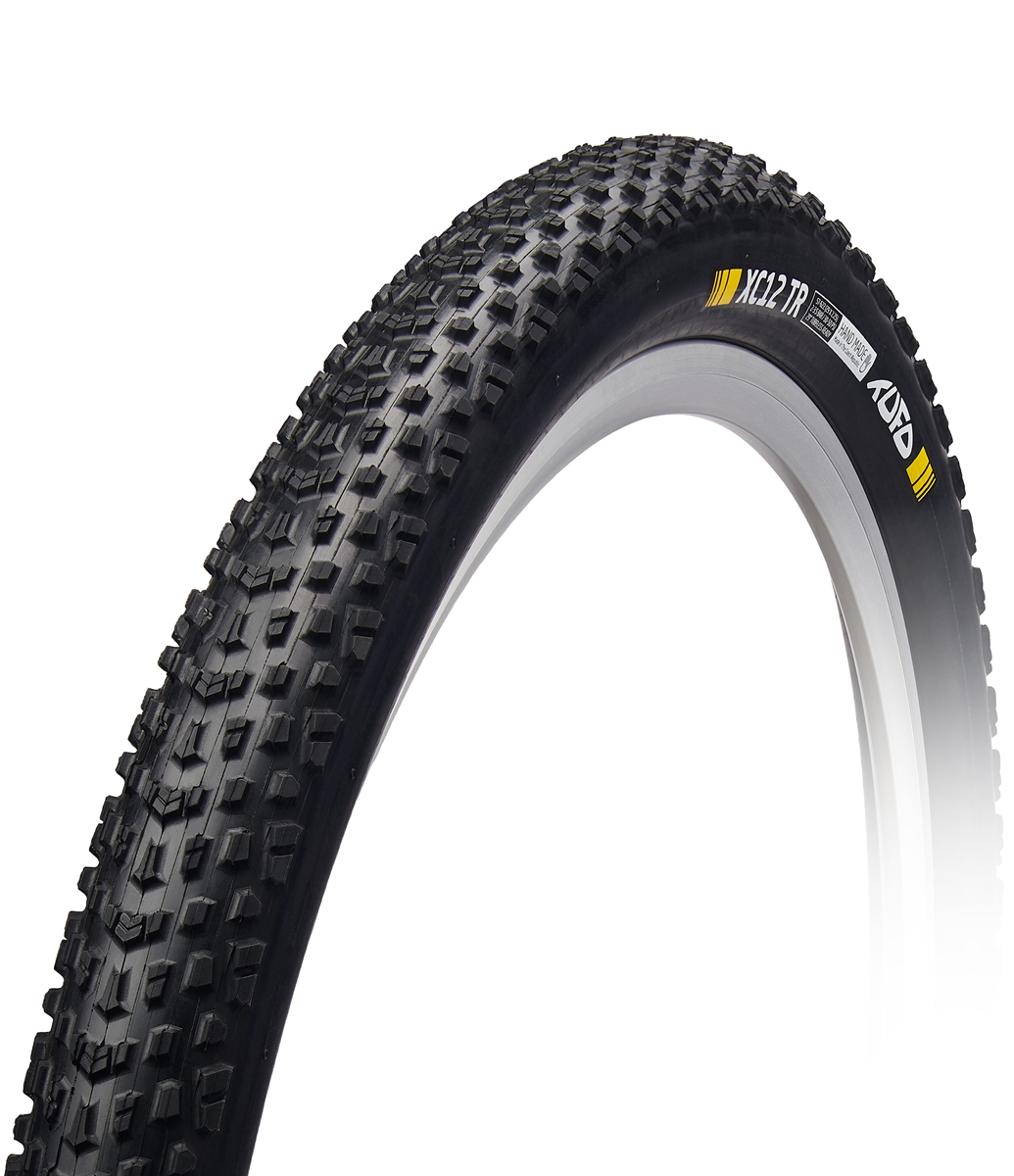 XC12 TR
Model
Type
Size
Weight
Preassure
TPI Count
Use
Colours
Price / item
XC12 TR 29"
Tubeless tyres
29×2.25"
650 g
2-3.5 bar (30–50 p.s.i.)
210 / 375
Mtb
54,90 €